Home
Main content starts here, tab to start navigating
Order Individually Packaged Office Catering Today.
Order Now
Slide 1 of 3
Pre-Order Your Holiday Foods Today!
Order Holiday
Slide 2 of 3
Hungry? Order Online for Takeout or Delivery
Order Online
Slide 3 of 3
Welcome to Big Al's
Smokin' the Good Stuff Since 1974
Big Al's Smokehouse BBQ is an authentic family-owned BBQ restaurant and caterer. We proud ourselves on providing our guests with award-winning, hickory smoked meats, house-made sides and desserts in a comfortable, family-friendly environment without breaking the bank.
Our customers include local BBQ fans as well as countless visitors traveling through Love Field. Please check out our history below:
Catering
Corporate Catering
Pick Up and Delivery Catering
Full Service and Custom Menu Catering
Inquire Now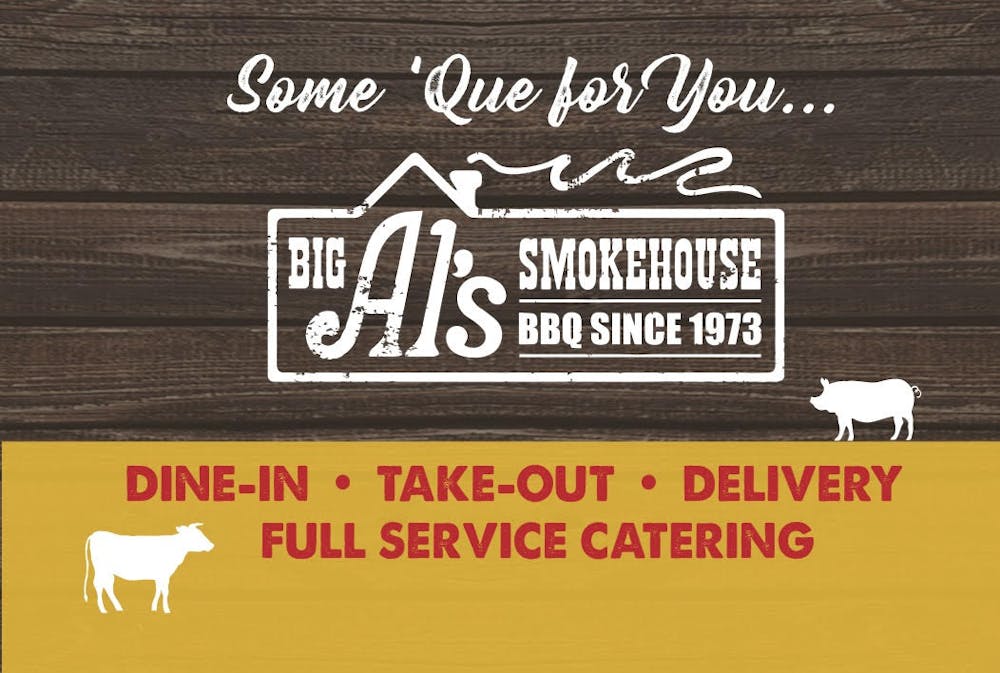 Gift Cards
Give a Big Al's gift card to a friend so they can take you out for good food and drinks!